The joy I get from helping women is immeasurable !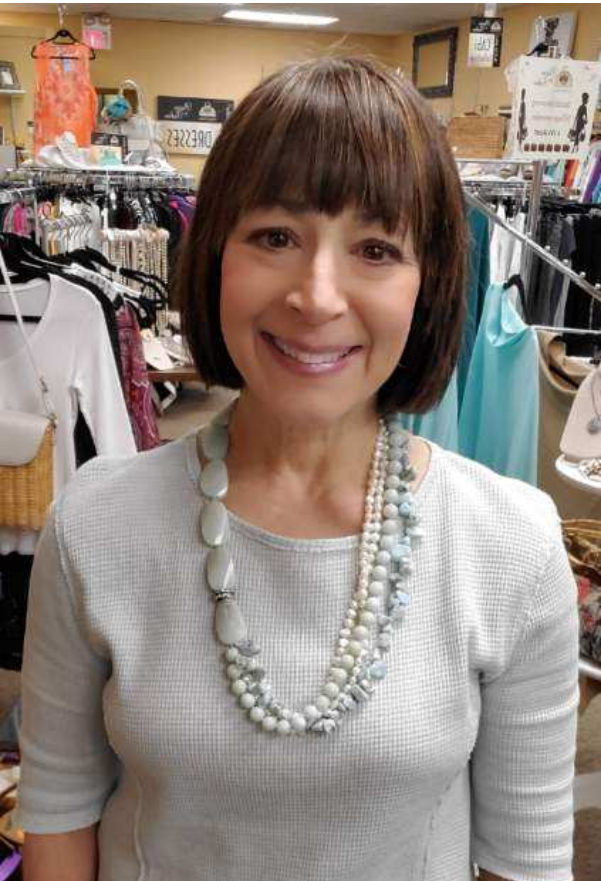 "My love of fashion goes back to when I was a young girl. I played for hours with my Barbie and her extensive wardrobe. The glamorous gowns, cool sportswear and looks that I created by mixing it up! Then when I was around 12, my love for gently worn clothing began. As I was the only girl, a close friend of the family had 5 girls and they brought me bags and bags of treasures!
On a trip out West to visit my future-mother-in-law, I read an article in the in-flight magazine about top trending new businesses. Yep, consignment/resale was listed. It peaked my interest and stayed in the back of my mind. After a few major life events, marriage, creating my first small business and losing a parent, I decided it was time to take these interests and my entrepreneurial spirit and create the next phase of my life.
Thus, Passion for Fashion was born. "
Passion for Fashion, Geauga County's premier upscale consignment boutique, is proud to be serving Geauga, Cuyahoga and Lake County women since 2012. Most recently voted "Best Consignment Shop" for Cleveland Magazine's Best of the East 2019, we are honored to have been nominated again for this award in 2020.
Upon entering the boutique, you'll experience a bright and cheerful décor and greeted with a smile by one of our stylists (who is available to give as much or as little help you desire). The boutique is organized to make your shopping experience easy and enjoyable. Sizing and categories are easily identified, with color-blocked racks and beautiful displays of outfits and accessories to inspire you. Our stylists can help you pull together that perfect outfit or find just the right gift. Whatever you need, we're here to help.
We have curated a collection of women's clothing, from better name brands to luxury designers. Sizes range from 0Petite thru 4X. We've created Specialty Collections for popular designers that consist of Chico's, CAbi and our Luxury Designer Collection. And you'll find every accessory you need from footwear, handbags, jewelry, scarves and more as the season dictates. In addition, our PFF Boutique line offers you BRAND NEW accessories, shapewear and gift items, too!
We want to make sure that you leave looking and feeling fabulous, in the latest fashions – all at a fraction of their retail price. EVERY DAY! (you'll pay ¼ of retail!)
Our Passions
Highest quality fashions and accessories

Superior customer service (it's about

relationship

, not transactions)

Knowledgeable team and honest feedback

Affordable prices

Unique finds

Integrity of products (specific luxury items are authenticated by experts to ensure confidence in your purchase)
We look forward to you visiting and experiencing our "Passion for Fashion"
Passion for Fashion is a 2023 Best of the East Finalist!
Winners will be posted in July!